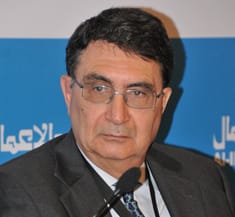 Walid Khadduri is currently an Energy Writer.
He was the Head of Economic Section in Al Hayat Newspaper in Beirut.
He was previously the Director of Media and International Affairs Department at OPEC.
Also, he held the position of Editor in Chief of the Middle East Economic Survey.
Dr. Khadoury holds a Ph.D. in International Affairs from Jones Hopkins University.
All Sessions by Dr. Walid Khadoury