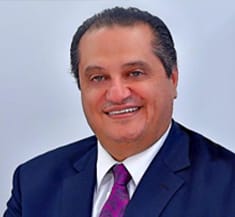 Elie Rizk is currently the President of The Lebanese-Gulf Business Development Commission.
He is also the President of Lebanese Exhibitions and Conferences Association and President of Elie Rizk Foundation.
Rizk is the Chairman of M.I.C.E. Arabian Group.
He has more than 40 years' experience in events, trade shows and conferences in the GCC and Lebanon.
He is Member of: International Chamber of Commerce, Chamber de Franco-Libanaise, Businessmed, UFI and IAEE.
All Sessions by Elie Rizk