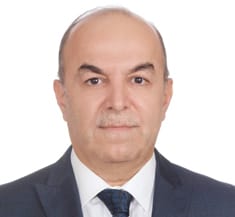 Mohamad Bashar Al Abdallah is currently the President of Lebanese Businessmen Association in Jeddah, Saudi Arabia
He is also the CEO of MABANINA International Construction
Al Abdallah is a Founder of various Companies in Saudi Arabia under SAGIA (Foreign Investment Authority) and in Egypt through Ministry of Investment.
Al Abdallah holds a Bachelor degree in Engineer from Annaba University in Algeria and hold a High postgraduate study at Pierre & Marie Curie University in Paris, France.
He is Member of: Saudi Contractors Authority, Lebanese Engineering Syndicate and Lebanese Contractors Syndicate for Public Works.
All Sessions by Eng. Mohamad Bashar Al Abdallah