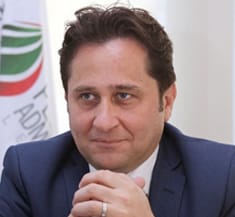 Prior to his appointment at the Lebanese Petroleum Administration as Head of Economic and Finance Department, Wissam was working as Energy Advisor at the office of the Prime Minister in Beirut since 2003 as part of the UNPD team.
Wissam was actively involved in the energy sector; he was part of team that drafted the petroleum policy, the offshore petroleum law and the petroleum activities regulations.
He has been involved with all aspects of energy chain (Hydrocarbon Strategy, gas infrastructure, LNG project, feasibility study of the refinery, petroleum products import, gas sales agreements, Electricity plans).
Wissam was the Chairman of the Lebanese Petroleum Administration Board in 2015.
Wissam has a master degree in engineering from AUB and an MBA in Finance from HEC Montreal and has publications on Energy resource allocation using multi-objective goal programming.
All Sessions by Eng. Wissam Zahabi