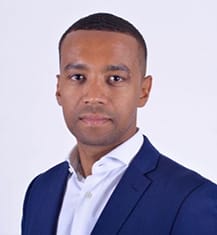 Gilson Costa
Chief Executive Officer
VAF Compliance
Gilson started his career in BNY Mellon in 2010 in Manchester with a focus on Financial Services and FinTech. 
At his latest role in investment banking at JP Morgan Chase, Gilson was part of the High Growth Tech Sales team after having had other previous roles in Compliance and F&O Collateral Management. 
Previously to founding VAF, Gilson was part of the initial team of one of the first fully regulated crypto exchanges in the Middle East in ADGM.
Gilson has also presented and moderated on a global stage at numerous financial, Blockchain and Digital Asset conferences, as well as to more select audiences including international law firms and regulators.
Gilson was appointed CEO of VAF in December 2021 and during the last twelve months been required to dedicate a tremendous amount of hard work to get the company off the ground. We have pitched to ministers, banks, family offices and high net worth individuals. We have grown our products from providing crypto compliance reports, to providing compliance consultancy services including writing policies and procedures, supporting clients with their compliance and AML requirements and assisting clients with regulatory licence applications across the MENA region. We have developed an experienced, flexible and cost effective team in a record amount of time and I am delighted that we were appointed as a partner of the DMCC Crypto Centre, and a member of both the compliance hub for the DMCC (Dubai Multi Commodities Centre) and Crypto Market Integrity Coalition – CMIC.
All Sessions by Gilson Costa
Turkish Arab Financial Forum
13 Mar 2023
Panel 3: How DeFi and Tokenization are Shaping the Future.
Blockchain and Cryptocurrencies: Opportunities and Challenges for Banks in the Digital Age
Who is embracing decentralized finance?
How DeFi regulations are shaping up in the GCC?
Can digital assets regain their appeal in 2023?