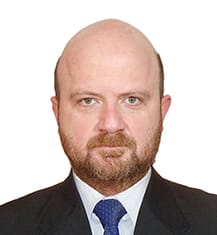 Ihsan Sancay
Executive Director of Private Equity
Kamco Invest
Heads the Private Equity team at Kamco Invest and has over 23 years of private equity and corporate finance experience.
Led, managed and actively involved BOD member for several deals creating benchmark returns for investors
Managed the investment process of various high-profile transactions in Turkey and in the GCC region on behalf of Kamco Invest.
Took part in the evolution of the private equity industry in Turkey and steered some landmark deals and exits in sectors such as finance, entertainment, retail, healthcare, production, and heavy industrials.
Played an active role in several blue-chip companies getting listed in major international markets, and sourcing financing for international growth, inbound and outbound M&A
Advised major financial and strategic companies in the US, Europe and CIS during his tenure in the Corporate Finance Advisory
Holds a CPA from Turkey, an MBA degree from Bilkent University in Turkey, and a Bachelor of Science in Physics and Minor Degree in Business Administration from Middle East Technical University.
All Sessions by Ihsan Sancay
Turkish Arab Financial Forum
13 Mar 2023
Fire Chat: Use of private equity and venture capital to promote economic growth in Turkey and the Arab world
Fire Chat: Use of private equity and venture capital to promote economic growth in Turkey and the Arab world