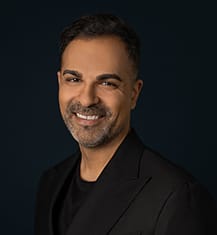 Mohammed Ali Yusuf
Chief Executive Officer and Co-Founder
Fuze
Mo Ali Yusuf is an international fintech and eCommerce leader, with a passion for the power of the financial technology to improve the lives of individuals, communities and businesses in every corner of the world.
Mo is the CEO and co-founder at Fuze. Fuze is a digital assets infrastructure platform, enabling businesses in the Middle East region to seamlessly integrate digital asset products.
Prior to starting Fuze, Mo was the Regional Manager of Checkout.com, the $40Bn payments fintech. Mo has also held senior level positions with Visa, Booz & Company and Emirates NBD and was the founder of 2 fintech startups. While consulting at Booz & Co., Mo was an advisor to SAMA, the Central Bank of Saudi Arabia where he developed strategies for eCommerce and payment systems.
A Canadian national, Mo holds a Bachelor of Computer Science from Canada and an MBA from London Business School.
All Sessions by Mohammed Ali Yusuf
Turkish Arab Financial Forum
13 Mar 2023
Panel 2: A New landscape for Fintech in Türkiye and the Arab Countries?
The Role of Fintech startups in Driving innovation in Banking
Fintech and Regulations: Balancing Innovation and Compliance in the Evolving Digital Banking Landscape
Fintech trends in the Turkish and Arab markets
How the Fintech ecosystem is evolving?
Fintech from VCs perspective