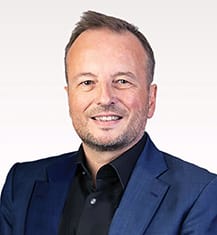 Olivier Crespin
General Partner
True Global Ventures
Olivier is a seasoned Chief Executive Officer with a proven track record of creating digital banks from the ground up in multiple countries, including India, Indonesia, Vietnam, and the United Arab Emirates. He boasts expertise in digital strategy, regulatory compliance (having qualified as a lawyer), banking, business operations, risk management, and technology. He is a highly accomplished professional with a strong background in business development and implementation.
With a diverse international background, having lived and worked in Latin America, Asia, Europe, the US, and the Middle East, Olivier is well-equipped to bring a global perspective to his role.
Drawing on his extensive banking experience (over 20 years) and his involvement in the digital assets and metaverse space over the past 4 years, Olivier is able to bridge the gap between traditional finance and decentralized finance.
Olivier is highly visible in the media, regularly giving keynotes and participating in panels, providing him with the opportunity to share his vision and strategy. He is a recipient of several awards, including "Most Supportive Boss" in Singapore, "Digital Personality of the Year 2021" in the Middle East, and "Finnovator of the Year 2022" by Finnovex Middle East Awards.
All Sessions by Olivier Crespin
Turkish Arab Financial Forum
13 Mar 2023
Panel 2: A New landscape for Fintech in Türkiye and the Arab Countries?
The Role of Fintech startups in Driving innovation in Banking
Fintech and Regulations: Balancing Innovation and Compliance in the Evolving Digital Banking Landscape
Fintech trends in the Turkish and Arab markets
How the Fintech ecosystem is evolving?
Fintech from VCs perspective