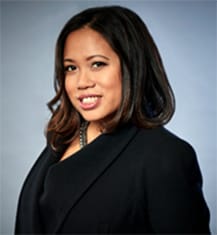 Sonia Cheng
Senior Managing Director
FTI Consulting
Sonia Cheng is a Senior Managing Director in FTI Consulting's Technology segment, based in London. Ms. Cheng leads the EMEA Information Governance Privacy & Security (IGPS) practice and is a world-renowned expert in Information Governance and privacy, handling high-stakes regulatory challenges with data at their heart. Throughout her distinguished career of over 23 years, she has led hundreds of technology transformation engagements with Global 500 firms with a focus on financial services. Her domain expertise and extensive stakeholder management, technology and change management experience enables her to successfully navigate highly complex matters. Sonia is also a certified cr yptocurrency auditor and is a leader in our Digital Assets and Blockchain practice. She previously led the European Information Governance practice at IBM, holding senior leadership roles in global services, product management and business development for AI/Analytics powered solutions in legal, retention, and privacy. During her tenure at IBM, Sonia was the co-inventor and holds a patent in IT Storage optimisation. Prior to IBM, Ms Cheng led professional services at PSS Systems and held technology focused roles at Wells Fargo, Citigroup and Morgan Stanley. Sonia was also a co-founder of a silicon valley based technology non-profit organization which provided technology transformation services to NGOs. She is a frequent speaker and published thought leader and has been featured as a Who's Who Legal Top Expert in Information Governance and Privacy in 2019-2022. Sonia was awarded Excellence in Client Service by Global Consulting Leaders through Consulting Magazine. Sonia graduated from Cornell University with a Bachelor's of Science degree in Operations Research and Industrial Engineering.
All Sessions by Sonia Cheng
Future of Banking and its Challenges
08 Sep 2022
Panel 3:
Emerging technologies shaping the future of the banking sector.